Seeing Beyond the Impossible
EAST GATES' WORK IN GOD'S MIGHTY HANDS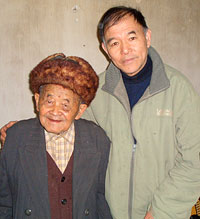 East Gates was established 26 years ago.  Its entrance onto the stage of China's Church history was inevitable.  Personally, given my background, character and giftings, I was destined to work for this ministry.
The Cultural Revolution began in 1966.  All Christian churches were closed at that time.  During that period, historians say China entered a "zero growth" period. The Communist Party defined it as "A Decade of Turmoil."  It finally ended in 1977.
A few years later, on April 8, 1979, the Century Christian Church in Ningbo, Zhejiang Province, finally opened its doors after 13 years.  Soon after, the more well-known churches such as Chongwenmen Church in Beijing, Muen Church in Shanghai and Dongshan Church in Guangdong, all reopened one after another.  Two years later, tens of thousands of churches came up from the dust and started holding services.
God's Word is never bound.  Despite what the Cultural Revolution created on the surface, the Gospel of Christ continued to flow powerfully underneath and in the fullness of time, it caught on like wildfire across the land.  A young man named Li, in Henan Province, recalled how the Gospel revived in his hometown.  He said, "I could hear voices singing praises to the Lord from believers swinging on hammocks, to those working in the fields or beside streams."
Yes, the 1980s were the most wonderful years in China's modern history.  No wonder the famous Professor Yu Dan of Beijing Normal University said, "The 1980s were the gracious years!"  What she stated was really true.  Every Chinese alive today has the same feeling deep in their hearts.  For Christians, the Gospel took flight during that period like a mighty whirlwind growing with full force.  Churches popped up like mushrooms and the number of Christians grew exponentially.  The whole world was surprised and amazed.
The direct result of this great Gospel revival was a great shortage of Bibles.  People who became aware of what was happening with the Church in China, domestic or overseas, tried to use every kind of method to smuggle Bibles directly into China.  But even with these major efforts, supply didn't come close to meeting Bible demands at the time.
In 1986, the United Bible Society (UBS) in the U.S. and China's Amity Foundation and the China Christian Council (CCC), worked together to establish the Amity Printing Press in Nanjing, China for the main purpose of printing large quantities of Bibles.  Due to historical reasons, it was difficult for believers who chose to meet in homes to obtain Bibles.
Before the printing of Bibles, believers would write the Bible out by hand or use archaic mimeograph methods to make copies.  During the Cultural Revolution, brothers and sisters in the Lord, who were older and younger than I, all took part in creating copies of the Bible by these methods.  The Bible that had been printed with different kinds of characters and mimeograph methods are not easily found today.  What remains are precious relics of a momentous time in China's Christian history.
In the early 1990s, believers in Mainland China and Hong Kong worked with Christians they knew who had contact with Overseas mission groups, to see if they could help smuggle Bibles into China.  At that time, East Gates had started to provide Bibles legally to believers in China who had chosen not to meet at Open, "Three-Self" or registered churches.  In six to seven years, East Gates successfully delivered approximately two million Bibles as well as a variety of Christian reference and devotional books to all provinces throughout China.  When I share this with people, they can't believe it and are amazed, but it's a fact and absolutely true.
When you read our special East Gates 20th-anniversary magazine, you will discover that East Gates' diverse ministries to the House churches today, all began by supplying them with Bibles.  After hearing our testimony, people inevitably praise God but always ask the question, "So what is the key to East Gates' success?"  It's hard for them to believe that in a Socialistic country with such a huge population, we were able to deliver millions of Bibles, to believers meeting in homes, in such a short time.  In addition, it's hard for them to fathom that East Gates has been serving China effectively for 26 years.  During that time, China's leadership has changed hands several times.  There have also been internal ministry changes as well.  So what has caused East Gates to continually succeed amid the "mountain and valley" seasons of time?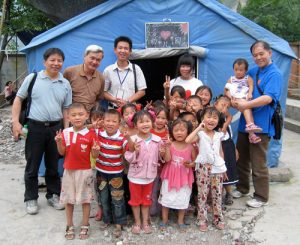 First, East Gates' service to China is literally a miracle.  Everyone who has had a part in this ministry, no matter what their family or personal background, have all had a part in living out God's will in this venue.  Psalm 127:1 states, "Unless the LORD builds the house, they labor in vain who build it; unless the LORD guards the city, the watchman keeps awake in vain."
Chinese culture has always been shaped by events occurring at their most opportune time, making the most of our land and resources and the support of the people.  After 1989, I believe all these factors converged giving rise to East Gates Ministries.
East Gates' attitude has always been one of transparency and never doing things in the secret or dark.  Delivering millions of Bibles to unregistered churches, could not have been accomplished without the Central government's approval as well as the permission and assistance from the Three-Self Patriotic Movement (TSPM) and China Christian Council (CCC).  Some of the most respected House church pastors, who were there at the beginning, many of whom are now with the Lord, all admit and acknowledge this truth.  At the time, given the incredible need for Bibles, they gave strong support for what East Gates was doing.
God is all powerful.  Only He can make the most blunt and sharp objects smooth and into something of great use and beauty.  East Gates is the work of God's hands!  I've been working for East Gates close to 26 years now.  The best years of my life have been dedicated to this ministry.  Although my outer nature is wasting away day by day, I hope my inner nature is being renewed day by day.  May I be like my Lord completely.
 ~ Zhang Guiyan, China Project Director